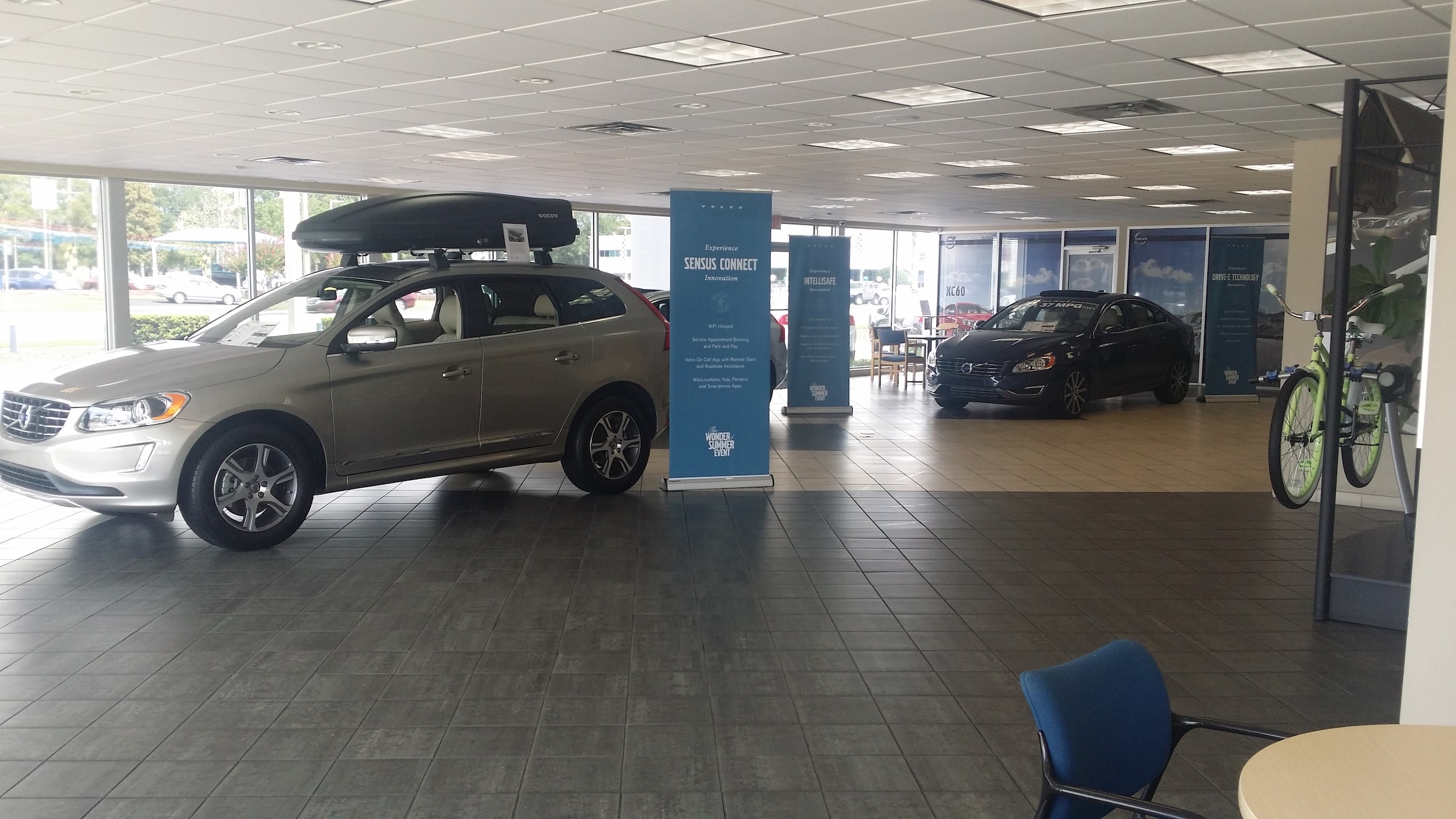 Volvo of Tampa is proud to provide expert VOLVO Sales and Service with all your VOLVO Car needs in the Tampa, Clearwater, Tarpon Springs and Surrounding Florida Areas.
About Volvo of Tampa - a New & Used Volvo Dealership Serving St. Petersburg, Clearwater, Fort Myers, Sarasota, Lakeland, Ocala and Jacksonville.

Volvo of Tampa offers many automotive products and services to our Tampa area
customers.
From quality new Volvo vehicles to used cars in Tampa,
we know anyone looking for a vehicle in Florida will likely find what they want
at our dealership. We have one of the largest inventory of Volvo vehicles, including the ALL NEW 2015 VOLVO V60 WAGON and the new 2014 Volvo Newly Redesigned S60's, XC60's, S80's and XC70's: making us a good choice as your Tampa Volvo car dealer.
Complete the Volvo of Tampa dealership Quick Quote form and a Volvo of Tampa  Experts will call you to answer all questions and help you with your purchase of a truly remarkable VOLVO, whether it is a new VOLVO or Pre-owned VOLVO .
Good credit
or bad credit, we have the right Finance options to fit your needs and budget. Our car loan specialists are here to answer any questions you may have during the application and purchase process. So regardless of your situation we have VOLVO Financing that's just right for you.
Our services include trusted Volvo auto repair, original Volvo car parts, and Tampa car loans to help our customers purchase the car of their dreams.

Call Volvo of Tampa at (813) 885-2717, or come visit us in person. We're conveniently located at 6008 North Dale Mabry Highway, Tampa, FL 33614, approximately one mile north of Raymond James Stadium.
We look forward to helping you with your automotive needs now and for the life of your Volvo.

Hear What Our Customers Have to Say:
"Volvo Saved My Life"
Enjoying my last year in high school as a senior, the evening before my homecoming dance, I was on my way to a friends house.  Only a few miles away from my home, instantly,  my entire life was faced with a huge challenge.   As I was driving east in my Volvo S70, a reckless driver was traveling west and made an illegal left turn into my lane.  Suddenly, on October 13th, 2010, I was involved in a head on collision.  My car was thrown into a ditch due to the impact of the other driver traveling at such a fast speed.  As the airbags deployed and my car filled up with smoke, I instantly unbuckled my seatbelt and opened my door.  Thankfully I was able to walk out alive.  
I am a true believer that if I had been driving any other vehicle, I would not have been able to say that I am a survivor of a head on collision.
Recently, my family just purchased a black Volvo S80.
Thank you Volvo for saving my life!
Sarah S. from Seminole
"Great Service and a Very Pleasant Experience"


First I wanted to say Thank you very much for the great service. My wife loves the XC90.  I really appreciate you working a great deal for us and am confident when we purchase our next vehicle that it will be from you guys.  Much more of a selection and a very pleasant experience.  I can't thank you enough.
We recently bought a new car at Volvo of Tampa.  We're highly pleased with it, as we were with the excellent purchase experience at this dealership.  Although there is an authorized dealer about three miles from our house, we drove to Tampa for this transaction because the Tampa store had exactly what we wanted.  There we encountered good people with whom to work, the owner made the old fashioned adversarial price bargaining a thing of the past with his easy-going, straightforward, and honest approach...whenever we require a new car, we'll head straight back to Tampa for more of this store's top-notch service.
Paul and Morris from Sarasota
"Always a Pleasure"


Yesterday we purchased a lightly used 2008 Volvo S80 from your dealership. We wish to thank Hume, our sales person  for his professional and helpful assistance and also Kristian and Jason for their invaluable help in the purchase process.
We have been customers of Volvo of Tampa for the past 5 years and wish to commend your staff in both the service and sales department for their professional courtesy and friendly manner.  Always a pleasure.
Tim and Laura from Brooksville